Environmental & Water Resources Engineering Showcase: Bridging Science & Practice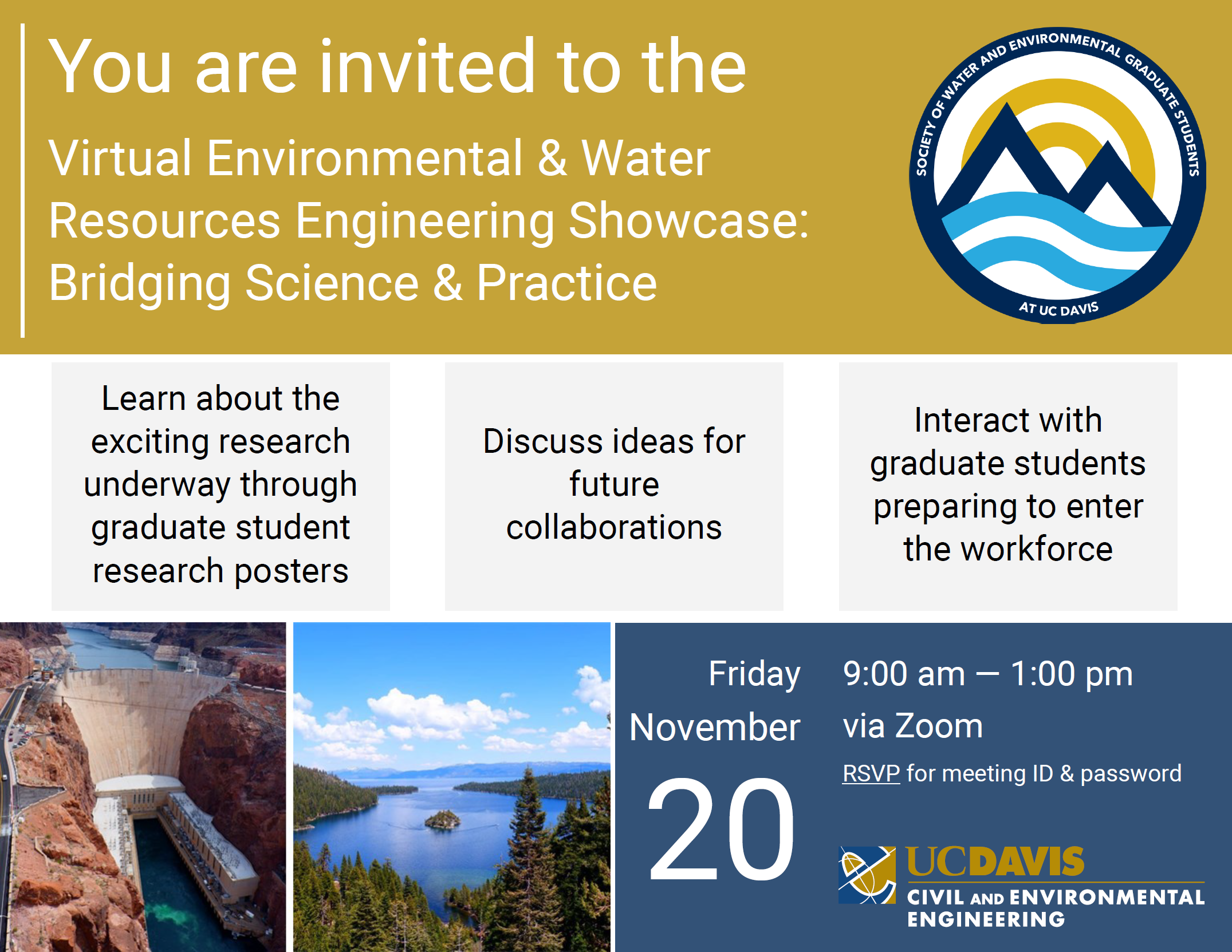 Over the last few years, seven Assistant Professors joined the Environmental & Water Resources Engineering programs in Civil & Environmental Engineering at UC Davis. These faculty bring new areas of expertise that complement our historical strengths as one of the largest graduate programs on campus. We know that strong relationships and collaborations between UC Davis and professionals are critical to addressing diverse engineering challenges. With this in mind, the EWR Open House will promote exchange of ideas between environmental & water resources engineering faculty, students and professionals in industry, consulting firms, and government agencies.
November 2020 updates: 
Because of COVID-19, the showcase will be over zoom. 
During the event, students will be presenting posters detailing their research in different breakout rooms for 30-minute slots. 

On November 16th, a list of poster topics will be sent out to those who RSVP'ed and attendees must select the posters they plan to visit. 
Participants must have version 5.3.0 or higher of zoom so that they can move themselves between breakout rooms/student posters.

To ensure we don't have any zoom bombers during the event we ask that you please RSVP with links above.