Fabian Bombardelli Elected Environmental & Water Resources Institute Fellow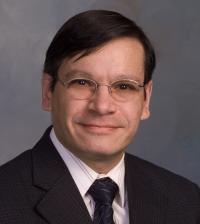 An EWRI Fellow is someone who is recognized by the field, and their peers, as a leader in water resources and/or environmental engineering. Recently, Professor Fabian Bombardelli was elected as a fellow of the  Environmental & Water Resources Institute, which is ASCE's technical source for environmental and water-related issues. 
To be considered one must have been have been a dues paying member of EWRI for 10 or more years ,have demonstrated accomplishments that have contributed significantly to the advancement or application of water resources or environmental engineering, science, and technology; have mentored or provided other service to students or junior engineers/scientists, or provided significant public outreach to advance the education, understanding, and advancement of engineering and science related to the EWRI mission; and have been actively involved with EWRI through committee participation, conferences, or journals.
Through recent years Fabian Bombardelli has been the ASCE  faculty advisor, a member of the ASCE Computational Hydraulics Committee, an invited Associate Editor of the ASCE Journal of Hydraulic Engineering and in 2020 was appointed as the Editor-in-Chief of the ASCE Journal of Hydraulic Engineering, the premier journal in water resources engineering in the world. He also currently holds the Gerald T. and Lilian P. Orlob Professorship in Water Resources Engineering. 
He will be recognized formally at the World Environmental & Water Resources Congress on Monday, June 7. 
Primary Category
Tags