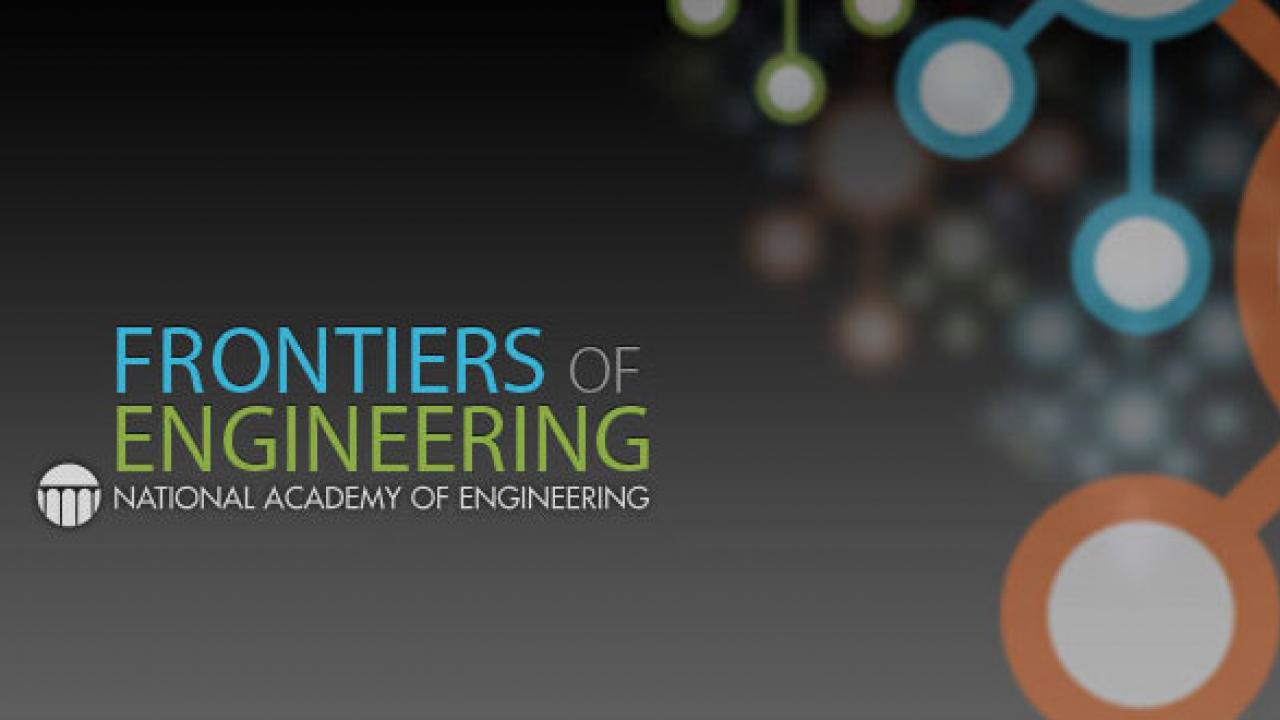 Washington, DC, June 23, 2020 —
Eighty-five of the nation's brightest early-career engineers have been selected to take part in the National Academy of Engineering's (NAE) 26th annual US Frontiers of Engineering (USFOE) symposium. Engineers who are performing exceptional research and technical work in a variety of disciplines will come together for the two-and-a-half day event. The participants -- from industry, academia, and government -- were nominated by fellow engineers or organizations.
The 2020 USFOE was originally scheduled to be hosted by the National Renewable Energy Laboratory in Golden, Colorado in September; however, due to the COVID-19 pandemic, the meeting has been rescheduled for February 25-27, 2021, and will be held at the National Academies' Beckman Center in Irvine, California. The symposium will cover cutting-edge developments in four areas: Food for Thought: The AgRevolution Shaping What We (Will) Eat; Next-generation Energy Systems Integration; Engineering Innovation in Women's Health; Plastics: Pollutions Challenges and Innovations.
"The Frontiers of Engineering program brings together a talented group of young engineers from different technical areas to spark innovation and facilitate long-term collaborations," said NAE President John L. Anderson. "These relationships are critical in developing creative engineering solutions to the world's problems." 
Category
Tags