Professor Katerina Ziotopoulou Awarded NSF CAREER Award
By MaiChong Thao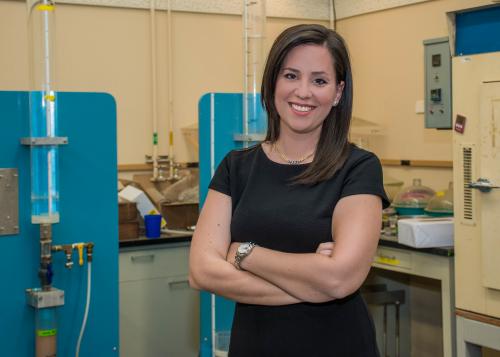 Every year, the NSF Faculty Early CAREER Development Program awards grants to scientists and engineers who will be future role models in research and education. Katerina Ziotopoulou, an Assistant Professor in the Department of Civil and Environmental Engineering was one of the recipients for this year. She was granted a National Science Foundation (NSF) CAREER Award of more than $500,000 for her research in soil liquefaction. 
The CAREER grant aims to achieve the following:
Foster a space for creative practice in research

Data driven to create evaluation tools

Find solutions through the diversity of viewpoints and experiences

Lastly, this grant will also provide three graduate students who work in the Hazards Engineering summer support.
The overarching goal of this research is:
Create models that will support "the application of Physics-Guided Data Science in liquefaction evaluations"

Design a system that would reduce biases in the data

Produce modules that would fit the needs of students

Introduce basic ideas of earthquake engineering to students

Support for Earth Science teachers that are from underserved districts

Outreach to younger girls to talks about diversity and inclusion in the field
The project will run from July 2021 to June 2026. 
In recent years, fellow assistant professors John Herman, Alejandro Martinez, Veronica Morales, and Holly Oldroyd have also been awarded NSF Career Grants. 
Primary Category
Tags