Still recovering from COVID-19, US public transit tries to get back on track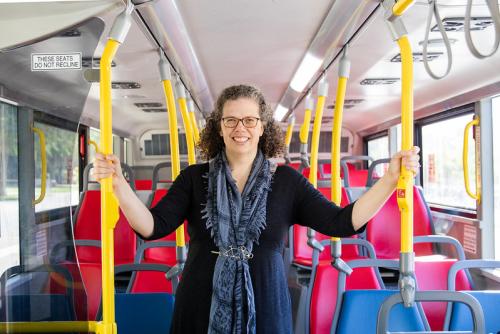 U.S. commuters take approximately ten billion trips on public transit each year, but the industry is still recovering from the hits it took during the COVID-19 pandemic. Kari Watkins, associate professor of civil and environmental engineering at UC Davis, was interviewed by SciLine to discuss what cities can do to increase public transportation ridership and how people can make better use of this environmentally friendly mode of transportation. 
Watkins is a leading expert in transit, whose research contributes to the goal of expanding mobility options by improving transit, walking, bicycling and other alternatives to driving.
Media Resources
This article originally appeared in The Conversation. The Conversation is a nonprofit, independent news organization dedicated to unlocking the knowledge of experts for the public good. It publishes trustworthy and informative articles written by academic experts for the general public and edited by a team of journalists. 
SciLine is a free service based at the nonprofit American Association for the Advancement of Science that helps journalists include scientific evidence and experts in their news stories.
Primary Category
Tags